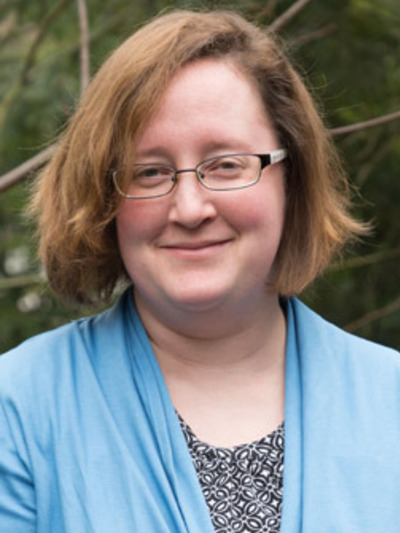 Dr. Melissa Buelow
Professor, Newark Campus
1179 University Dr
Newark, OH 43055
Melissa Buelow is an assistant professor at the Newark campus of The Ohio State University. She attended the University of Richmond for her undergraduate studies and Ohio University for her graduate studies, earning her B.S. in 2003, her M.S. in 2005, and her Ph.D. in Clinical Psychology (emphasis in neuropsychology, health psychology, and applied quantitative psychology) in 2009. After her graduate studies, she completed a postdoctoral fellowship at the Warren Alpert Medical School of Brown University. At the Newark campus, Dr. Buelow teaches Introductory Psychology, Research Methods in Psychology, and courses in clinical psychology and neuropsychology.
Dr. Buelow's research program focuses on decision making and other executive functions. Specifically, she investigates emotionally-based decision making, its predictors, and its outcomes. For example, why do individuals make risky decisions, such as engaging in underage alcohol use or illicit drug use? Why do individuals with a diagnosis of Parkinson's disease decide to undergo different types of treatments with varying levels of side effects?
Selected Publications
Buelow, M.T., & Suhr, J.A. (in press). Personality characteristics and state mood influence deck selections on the Iowa gambling task. Personality and Individual Differences.
Buelow, M.T., & Suhr, J.A. (in press). Risky decision making in smoking and non-smoking college students: Examination of Iowa gambling task performance by deck type selections. Applied Neuropsychology: Child.
Frakey, L.L., Malloy, P., Buelow, M.T., & Salloway, S. (2012). A double-blind study of modafinil for the treatment of apathy in individuals with Alzheimer's disease. Journal of Clinical Psychiatry, 73(6), 796-801.
Suhr, J., Buelow, M., & Riddle, T. (2011). The development of an infrequency index on the CAARS. Journal of Psychoeducational Assessment, 29(2), 160-170.
Buelow, M.T., & Suhr, J.A. (2009). Construct validity of the Iowa gambling task. Neuropsychology Review, 19, 102-114.
Suhr, J., Zimak, E., Buelow, M., & Fox, L. (2009). Self-reported childhood ADHD symptoms are not specific to the disorder. Comprehensive Psychiatry, 50(3), 269-275.